What is the best way to learn web designing and development? Most beginners will pick up a book full of pages, tiny print and technical jargon they can only hope to understand. Another way is to take college or university courses to learn about the history and basics of the programs. Lastly, after talking to a few professional designers and programmers, the highly recommended way of learning is through the use of online video tutorials which companies and education institutes are now using as a teaching mechanism. Each of the options will depend on your preferred method of learning, so there is no right or wrong. Listed below is an online video tutorial site offering an abundance of web design and development classes at a very reasonable fee. The selection was based on personal experience, amount of content and monthly cost.
24/7 ONLINE SOFTWARE TRAINING
UNLIMITED ACCESS TO 1,000'S OF VIDEOS
Virtual Training Company ('VTC') is an online university featuring the most valuable training resources on the net at an unbeatable low price. Get instant access to unlimited access to in-depth online training featuring 70,000+ video tutorials spanning from web designing, graphics, animation, multi-media, databases to operating systems. I have personally use VTC / Apex Web Media on several occasions and have not been disappointed. The online courses are taught by expert instructors, easy to follow and provided in high quality Flash / Quicktime formats. The courses are offered as self-paced, video instructional lessons which the user can view anytime. If you are needing something closer to your everyday office work, then VTC offers a wide range of tutorial videos focused on past / present MS Office versions, i.e. Word, Excel, PowerPoint, Outlook & Access. There is so much content available... Read More ►
Unlimited Video Training
600+ Applications To Learn
Downloadable Working Files
Works On Both PC & Mac
Proven Learning Technique
New Titles Added Monthly
Cancel Anytime - No Obligations
Great For Users Of All Levels
Training CD Title Available
No Contract / Minimum Period
PHP eCommerce Platform
High Performing Online Stores
Easy to Use, Maintain & Modify
Use Preferred Payment Method
One-time License Fee Only
---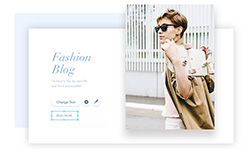 Choose 100's of beautiful designs featuring all types of color combinations with pre-built templates to fit your business or personal style with elegance & ease.
<![if gte IE 8]> <![endif]>