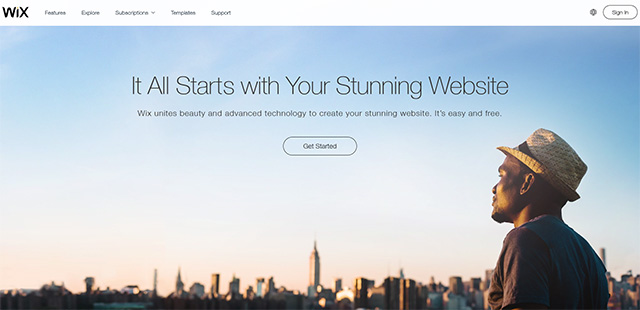 One of a kind, an internet building program offering the ability to create dynamic flash driven sites that will leave an everlasting impression on your visitors. Ideal for starters and pros, Wix offers a variety of flash templates ready to be customized with a few simple clicks. All types of categories to choose, from e-commerce, consulting, fashion, transportation to personal & portfolios. Take it further by upgrading to premium plans and get your own domain, unlimited bandwidth, dependable hosting, generous storage space, site statistics, Google adword credits, and all of this at a very surprisingly reasonable monthly plans... Read More ►
---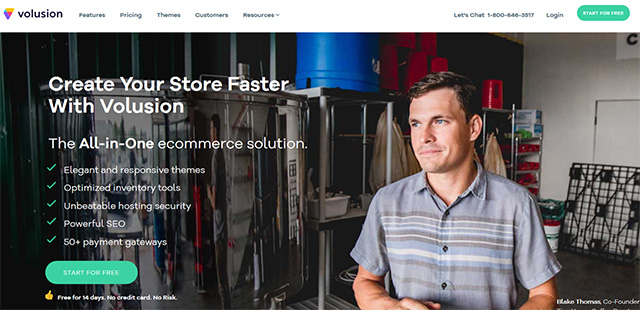 Be more successful! Volusion is all about your e-commerce solutions with an unbeatable easy to use interface to assist anyone, from beginners to pros, in creating a business site. Get full access to hundreds of high-quality free and premium templates. Customize the look and design freely without any limitations. Get instant to easy day-to-day product management with detailed listings with images, videos and more. Make it easy for your customers to purchase by accepting all major credit cards and other convenient payment options like PayPal and Google Wallet. Once your site is created, use the FREE marketing tools to help bring in traffic... Read More ►
---
The ideal solution for an all in one web designing package featuring domain registration, simple to use online website creation program to a full hosting solution at a low monthly cost. It is recommended for those people new to the world of web site creation and hosting due to its inexpensive cost and useful marketing tools. There are 125+ quality internet-ready templates to choose that can be customized at the click of a button. Create forms, provide downloadable documents, enable user interaction, incorporate social medias (Facebook & Twitter), password protect directories and provides entertaining applications... Read More ►
---
Create any professional looking website with easy to use tools. It is fast, as simple as 1, 2, 3, yet flexible in implementing hundreds of styles, navigations, widgets and images. This web designing program has a powerful blogging platform, a drag and drop site builder, easy to add plugins and social intergrations. Overall, an simple builder program that makes it possible for small online businesses to get up and running in no time. Everything you need can be found at Yola, from domain registration to hosting... Read More ►
---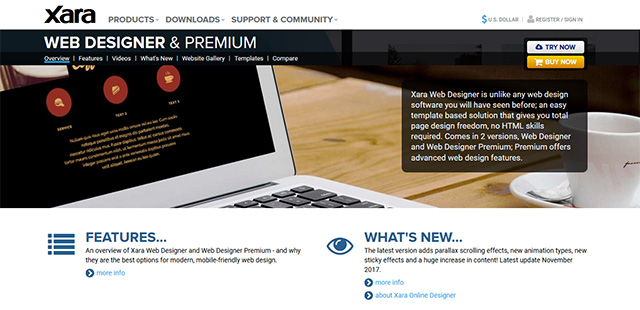 The popular Xara Web Designer program gives you total page design freedom without any HTML knowledge, making it a great value for those wanting to get their feet wet in web designing. It is quite easy: Choose your design from one of the many professional customizable templates, make any required changes using the drag and drop, text panels, graphics and so forth, add popular widgets, such as PayPal for an e-commerce solution and finally, check your design in the browser preview and publish it online. Simple, huh?... Read More ►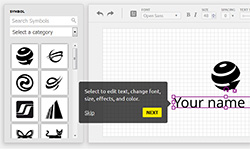 Create your logo in 3 clicks. Offering the largest selection with 1,000's of logo choices from professional to designer high quality logos. Fast and easy way to brand your personal or business website for the world to see. Use code "d93kl2jx" to get 50% off.
---
Edit, enhance and organize your entire image collection at the click of a button. Easily perform advanced tasks and add amazing effects that will dazzle your visitors.
Incredibly Easy To Use
View, Organize & Share Photos
Repair Old Damaged Images
Create Stunning Photo Effects
Quickly Remove Objects
Popular Formats Compatibility
---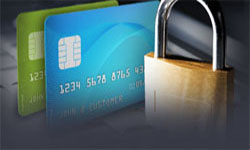 Secure your site with the same technology used by Fortune 500 companies. Create an added level of trust for your clients. Give your customers the confidence to make purchases and provide personal data. Enjoy a great price for peace of mind.