Let me emphasize the need to learn something about the different web designing languages, i.e. HTML, CSS, JavaScript & PHP. It is nice to have someone with the professional skills working on your project, but it makes the whole process more pleasant when you have some knowledge about what is going on and not be solely dependent on another person to get the job done. It may seem like a foreign language and it will be time consuming at the beginning, but the overall end result will be gratifying and rewarding. As for me, my experience deals mostly with the use of HTML & CSS for website designing. Additionally, I can create simple graphics using Photoshop and surf the web for an abundance of JavaScript codes to wrap it all together. Of course, depending on the project and what features I want to add, I have hired freelancers to work on the more complicated programing sections, such as using PHP to enable a database driven website for collecting user data and record keeping. Either way, learning about web development is an ongoing endless process and in my opinion, knowing a little is better than nothing.
::: Benefits of Hiring a Freelancer
COMPETITIVE PRICING - The cost is nothing compared to traditional web design companies who generally are interested in larger projects to compensate for the number of support staff and high overhead.

UNDIVIDED ATTENTION - Post a project and it seems like a bidding war just started. Freelancers will typically handle one client at a time, meaning timely deliver and personal attention to ensure a quality output.

SKILLED PROFESSIONAL - Freelancers will generally have to prove the expertise by taking a test which will show where they rank and only allow them to bid on project that meet the specified requirements.

GROWTH OPPORTUNITY - Time to focus on other important matters dealing with the building aspects of your web development while your hired freelancer gets busy working on the project you are paying them to do.

UNRESTRICTED ACCESS - Utilizing the freelance marketplace gives instant access to an unlimited amount of independent experts residing in all parts of the world. There are no limits or boundries.
---
If you have a business idea or seeking assistant with an ongoing project, then visit one of the largest outsourcing sites on the net where you can easily post your project(s) and wait for the bidding wars to begin moments after your job posting... Read More ►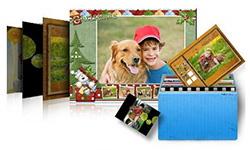 Make flash banner and web photo slideshow within clicks. Select from 60+ free slide templates for wedding, holiday, etc. Set transition and motion effects to turn still photos into animations. Preview and save as SWF, HTML, XML and Screensaver.
---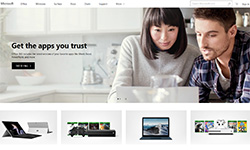 Get it all in one place at low prices that you can't resist. Looking for desktop computers, laptops, netbooks, tablets, softwares, PC gaming or accessories, it is all here.